Here at Ingeniouscope, we know that creating a great branding strategy is the key to success. Our team is poised to deliver stellar solutions to businesses.
Prospective buyers use Clutch to find leading agencies from around the world. Thanks to our fantastic skills in branding and marketing, we've earned an award for being one of the leading agencies in India. 
Clutch is a B2B ratings and reviews platform that helps companies connect with high-quality service providers. Based on verified user feedback and company data, Clutch's rankings allow users to connect with leading agencies like ours to serve all sorts of business needs.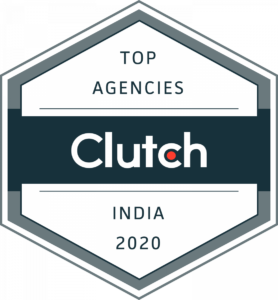 "We are honored and humbled by the Clutch's recognition for our efforts in building Brands Humans Love.

Saurabh Kulkarni

CEO, Ingeniouscope
Recently, we worked with a hosting company and provided digital marketing and design services. The company appreciated us for our digital works and design skills. We redesigned their website and increased traffic, creating an effective communication and durable partnership.
We'd like to thank our ingenious team and our satisfied customers for allowing us to win this award. We couldn't have done it without them. This award will help propel us to another great year filled with success and joy. 
If you'd like to transform your business and bring your brand to glory, feel free to contact us today.